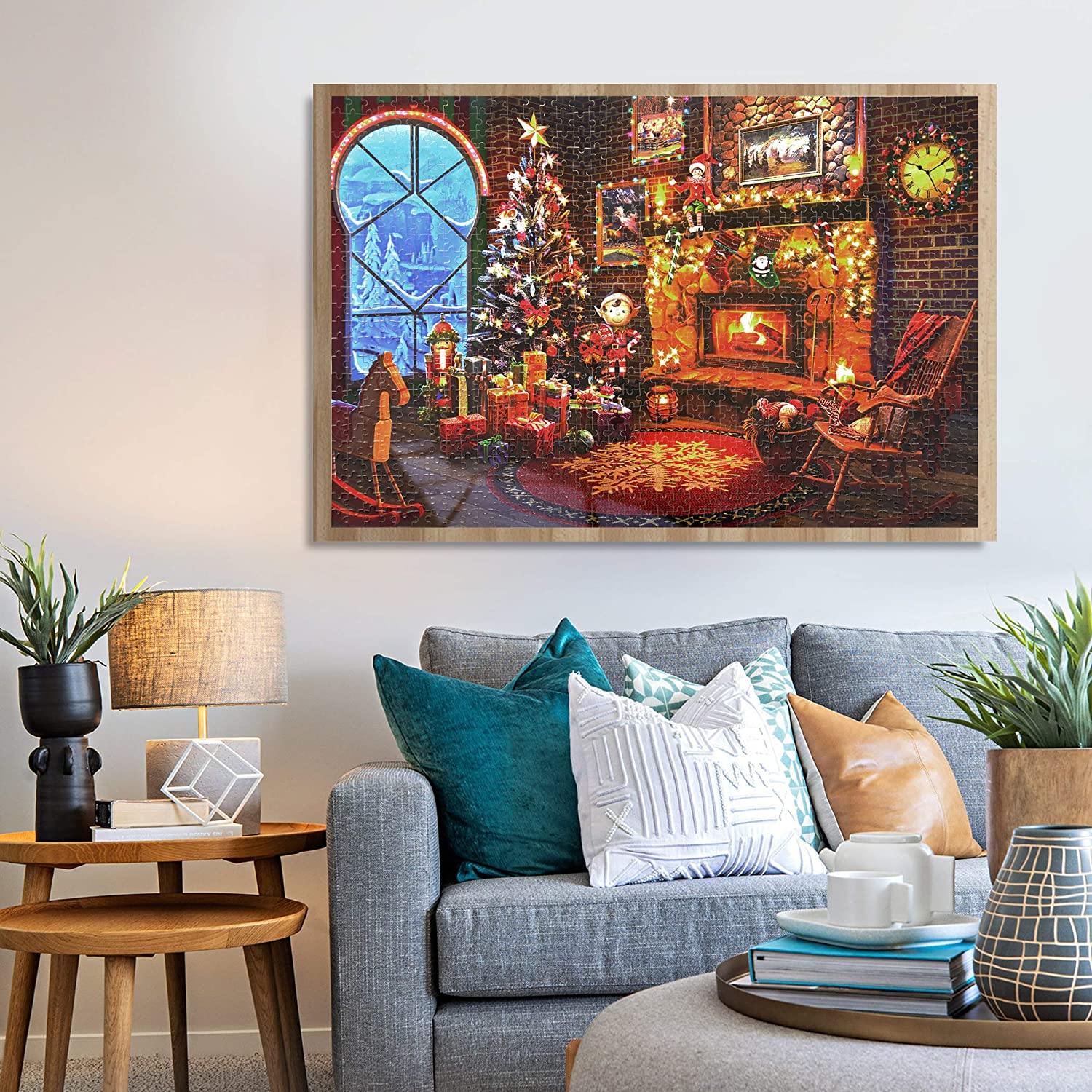 Unique Puzzle Gifts Guide 2021
How do you take your spare time during quarantine? Maybe a puzzle gift is a good choice for you. In the past year, we taking more time at home than before. Now, winter is coming, we must spend more time indoors. We're looking for a nice puzzle to spend time with our families during the holidays. Here are some jigsaw puzzles that would make for perfect gifts in the new year.



There are some puzzles that you want to send out as gifts, this is the original idea behind the Christmas puzzle. It's a good choice if you can complete the masterpiece with your friend, that's the fun part when you get this puzzle at hand. This Christmas puzzle is designed with a gift box which is perfect for Christmas, birthday, Halloween, and other holidays.



The kids drawing puzzle is a bright fun art, which has adorable design and vivid colors. It has 500 pieces, not too hard, not too easy. This is the perfect puzzle for you and your child to spend time together. The masterpiece is nicely shaped and clean which is perfect to fit.


3.For the one who loves cat: Cat's Eyes Puzzle

Everyone loves cats. You may spend most of your time with a cat- especially during Pandemic time. You can consider completing the cat puzzle with your lovely cat, she may love this one with blue eyes. The puzzle pieces are well cut and fit together. Highly recommend it if you want a challenge with your cat.


4.For the one who loves travel: Aegean Sea Puzzle


It's a pain for the one who loves travel, but you can send a puzzle gift to yourself because the puzzle makes you feel peaceful and like you're there. The Aegean Sea Puzzle captures a beautiful coast where you can enjoy the wide sea. It's not hard to complete this 1000 piece puzzle because the puzzle was divided into 8 parts on the back of each piece. Highly-rated with reviewers.


5.For the one who loves the city scene: Venice Water City

The Venice Water City puzzle has a classic city view but never fashion out. The Becko puzzle is produced with premium cardboard which makes the printing and the cutting superior. You will be surprised by the letter coding on the back which helps you organize all the 1000 pieces. It worth to be a gift.